Emotional Freedom Technique "Tapping"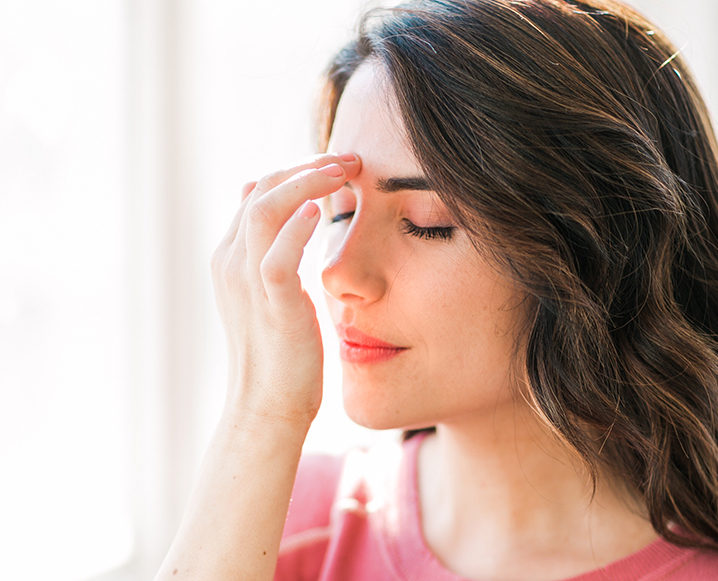 Experience Emotional Freedom…
"Recently I had the pleasure of having a EFT session with Jennevieve and I was so amazed at how quickly, efficiently, and easily I experienced change around some dark thought loops that I had been trapped in. I'm a health practitioner and have done many alternative therapies and treatments, and this was one of my best experiences. Excited to book again with her to explore more!!" - Jazzy F, Berkeley
Emotional Freedom Technique (EFT), also known as Tapping, is an extraordinarily effective way to release negative emotions, patterns, and beliefs. Negative emotions can affect and have a huge impact on almost every area of our lives. If you are stressed, anxious, depressed, angry, sad, fearful (the list of negative emotions can go on), we are most likely not functioning the best that we can.
Most of us in life experience negative emotions which after a while can cause health issues such as headaches, high blood pressure, addictions, physical and emotional pain, ulcers, etc. Negative emotions can also create challenges in relationships with self and partner, your work and business, among other things. When using EFT, you are tapping along meridian points while being guided through dialogue specific to you, the meridians are cleared and negative emotions are neutralized.
More specifically, EFT is a psycho/somatic (mind/body) tool that combines ancient Chinese acupressure without the needles along with modern psychology. It is called Tapping because we are literally tapping on end points of meridians on our body while saying certain statements. It looks kinda funny and strange but it is very powerful and useful to help anything from limiting beliefs about yourself or your life, stress, anxiety, pain relief, weight loss, financial issues, and feeling stuck. It works, as the latest research has shown, because as we tap on the end points of the meridians while focusing on the stressful issue or challenge, we send a calming signal to the amygdala in the brain. The amygdala is the fight or flight response that is in the brain. So you are desensitizing yourselves from that stress and turning off the amygdala, turing off the stress signal, rewiring the way your brain works, the way the limbic system reacts and the way the whole body reacts to the challenge.
You don't need to spend years in therapy - real, lasting change is possible in a matter of weeks. Talk therapy and coaching only go so far - that's because the part of our brain that deals with stress, trauma and fight or flight is actually non-verbal. Words alone can't do the job! We now have ways to hack directly into the central nervous system with this mind/body tool, EFT.

If you'd like to invest in your own happiness, vitality, healthy relationships and inner peace, if
you are feeling stuck in any area in your life,
please schedule a session:
BI MONTHLY LOVE & ABUNDANCE TAPPING TELECLASS
Join us for the Love & Abundance Tapping Tele-class on Thursdays from 12:00. This is a great way to reset your body and mind and let go of stress or anxiety or what ever may be holding you back and reconnect with your TRUE SELF.
This is a monthly subscription, $33, and is a wonderful way to gain access to tapping (which is a practice, like practicing yoga). It is way to reset your body and mind, and step into your inner guidance system and wisdom which will help you move towards in the direction of your dreams.
The monthly subscription includes specifically focused Tapping Audios, which you can access right away. All calls are recorded so you can listen anytime. You can join for as long as you would like and can cancel anytime. The calls are held on the 2nd & 4th Thursdays of the month conveniently at your lunch hour so you can take a moment out of your busy day and reset!
On these calls, you will:
Let go of stress

Let go of anxiety

Let go of guilt

Let go of any negative emotions in the way of success

Clear limiting beliefs

Raise your vibration

Access that part of you that wants does not want to change, that part of you that wants to stay safe

Tap into peace

Tap into abundance and love

You will find these calls helpful for all areas of your life and can tap on any issue you have in your life.
I will work with most of you on the call. If I do not get to work with you on the call, you still get the benefits by tapping along with the person I am working with.
Or treat yourself to a 60 minute private session with Jennevieve + the focused tapping audios for $197
Or sign up for both for just $230 (recommended)